How the efficacy and value of legal marketing and business development has finally found its footing in Big Law
Earlier this month, Michael DeCosta and Charlotte Croker had the privilege of addressing a group of leading legal marketers from across the country, courtesy of Gladstone Growth Strategies. Aimed as an intimate exchange where participants could freely ask questions and engage in idea-sharing, the presentation sparked a lively exchange of insights among the industry's top Chief Marketing Officers (CMOs).
The journey from "Scapegoats to G.O.A.T.s" represents a significant transformation in legal marketing and business development within Big Law. Over time, these functions have evolved to establish their efficacy and value. This shift highlights the growing recognition of the critical role that marketing and business development play in the legal industry. The transition from being seen as scapegoats to being celebrated as the Greatest of All Time ("G.O.A.T.s") underscores the newfound respect and acknowledgment of the impact these professionals have on the success of law firms.

Early Endeavors: The Launch of Legal Marketing
Over the past several years, innovative CMOs in reputable law firms have spearheaded efforts to encourage lawyers to take a more active role in business development and fostering client relationships. However, the legal industry initially lagged behind other sectors when it came to marketing. Remarkably, it took a Supreme Court case, Bates vs. Arizona (1977), to grant lawyers permission to actively promote their services. Nevertheless, a fundamental conflict persisted as the vocational legacy aspect of the profession made it feel unseemly to market oneself. Without external pressure, most lawyers were reluctant to engage in marketing activities. The first generation of legal CMOs, emerging in the 1990s and 2000s, were often highly creative and adept at delivering compelling presentations. Unfortunately, many lacked the practical skills to implement their strategic recommendations effectively. Consequently, their tenures frequently left a trail of disruption and frustration for subsequent leaders, ultimately leaving lawyers dissatisfied with the situation.

The Era of Blame
For nearly a decade, from 2005 to 2015, our approach to CMO searches began with a rather harsh evaluation of the incumbent executive. This critical examination went both ways and, at times, appeared unjust. Clients raised valid questions, such as, "Why are we allocating $500,000 for a CMO while our revenue is declining?" and, conversely, "Why are we investing $500,000 when we're inundated with work?" Fast forward to today, we advise clients to consider themselves fortunate if they can both attract and afford the best talent available. Nonetheless, the journey leading us to this point has been marked by its fair share of challenges and setbacks.

The 2008 ACC Value Challenge Was a Seminal Event
The 2008 ACC Value Challenge was a transformative event, marking a seminal moment for all law firm business leaders. The Association of Corporate Counsel (ACC) is an organization that represents in-house legal professionals, and the Value Challenge aimed to encourage law firms and corporate legal departments to work together to find solutions to the rising costs of legal services. This initiative significantly impacted the legal industry, leading to the broader adoption of alternative fee arrangements and a shift towards measuring the value of legal services in terms of outcomes and results rather than billable hours. It signaled a shift where, without the commoditization of legal services, having exceptional lawyers became the minimum requirement for corporations and organizations when choosing outside counsel. A year later, the Corporate Legal Operations Consortium (CLOC) was established in Silicon Valley. Initially, this group comprised approximately 30 legal operations professionals from industry giants such as Cisco, Google, Adobe, Amazon, and Qualcomm. The CLOC now has 1400 members in 43 states and 37 countries. CMOs were among the first to adopt client-facing roles, setting a precedent that other chief roles would later follow in recognizing the evolving landscape of the legal industry.

Today, Marketing is "Market-Facing."
Marketing has evolved into a "market-facing" function in today's landscape. Acknowledging the foundational role of marketing communications in effective business development is important. Tasks like crafting Chambers submissions, maintaining websites, updating bios, handling RFPs, sponsoring events, and producing white papers demand considerable effort and time. These efforts lay the groundwork for more strategic endeavors by a CMO. Beyond the basics, the contemporary expectation is for CMOs and marketing departments to contribute significantly to exponential firm growth. This is done through the following activities:
Client Interviews or Net Promoter Score Surveys
Client listening programs provide invaluable insights into client satisfaction and service quality. By leveraging the data collected, firms can drive strategic decision-making and refine their services to meet client needs effectively.
Strategic Account Management
A cornerstone of modern legal marketing. This involves the formation of industry teams with multi-disciplinary approaches to client engagement. These industry teams comprise of dedicated attorneys who become repositories of industry knowledge. They focus on cultivating and nurturing client relationships, ensuring they are aligned with client expectations and business objectives.
The Power of Data and Analytics
Advanced analytics have become instrumental in business development. From staffing to financial management, data-driven insights play a pivotal role in enhancing the performance of legal practitioners. Enhanced customer relationship management (CRM) systems, equipped with dashboards and data visualizations, enable partners to focus on improving their businesses by providing them with actionable data and insights.
Lateral Hires and Expanding Market Reach
Attracting lateral hires is a complex process. It requires creating a compelling business case to entice experienced lawyers to join a firm or be part of the due diligence of combining with another firm or opening in a new market.
Embracing a Client-Facing Approach
In addition to the transformation of legal marketing, there is a growing trend of other C-suite executives adopting client-facing roles. Chief Financial Officers and pricing leaders are proactively offering alternative fee arrangements. Chief Human Resources Officers and Chief Diversity Officers engage in discussions about diversity, equity, and inclusion values. Chief Information Officers and Chief Information Security Officers address data security and business continuity to set their firms apart from competitors.
The Proactive Model: A New Era for Business Development Professionals
Recent changes in the legal industry point to a proactive model for business development. In this evolving landscape, business development and marketing professionals are at the forefront, identifying and pursuing new business opportunities. They present lawyers with insights into market opportunities and offer strategies to assist their clients, ensuring that law firms remain agile and responsive in a dynamic environment.

The Future
In the current landscape, achieving trust and demonstrating value are no longer the issues for legal CMOs. They are the keel guiding the ship and the propeller that elevates all vessels in the surging tide of competition. The role of a CMO transcends mere credibility. They are the driving force that propels success and growth in an increasingly competitive environment. Lawyers recognize that their marketing abilities fall short of the expertise required, and the realization has set in that they can't navigate this terrain alone. Despite this, there's often a reluctance to provide the necessary resources. While law firms typically allocate only 2.5% of their revenue to marketing, B2C businesses invest two to three times that amount. To thrive in this dynamic legal landscape, firm leaders must fully embrace their CMOs, granting them a voice and the authority to take decisive action in crafting and executing effective marketing strategies. Collaborative engagement between legal experts and marketing professionals is pivotal to success in this evolving ecosystem.
There is a growing trend to consolidate leadership roles. This has led to limited appetite for maintaining a chief business development officer and a chief marketing officer. Instead, these responsibilities often fall under the purview of a combined Chief Marketing and Business Development Officer ("CMBDO"). This integrated approach reflects the shifting landscape of legal services, where marketing and business development are closely intertwined.
In the evolving landscape of corporate leadership, Chief Strategy Officers are assuming a new and dynamic role, one that is increasingly centered around project management and initiatives. The CMOs' responsibility is to develop a scalable, differentiating, and effective "go-to-market strategy."
Recruiting talent from outside the legal industry has become a recurring theme, reflecting the perception that "better" individuals can be found beyond the confines of traditional law. Clients often approach us seeking non-legal expertise, recognizing that law firms can't claim dominium over best practices; however, when faced with critical decisions and challenging situations, the demand for professionals with a strong background in law firm experience remains a reality. This dichotomy underscores the evolving expectations within the legal industry, as organizations seek diverse skills and fresh perspectives while valuing the depth of knowledge and expertise that law firm experience brings to the table. Balancing these contrasting demands is an ongoing challenge for legal professionals and their clients.
A note about private equity: The tail wagging the enterprise dog. Private equity firms have become a distinctive client group with a continuous demand for legal services. Their expectation goes beyond the traditional lawyer-client relationship; they require accessibility 24/7 and view their legal advisors as strategic partners rather than just service providers. The shift in dynamics is significant, as private equity clients prefer retainer-based arrangements over hourly billing. They seek a consistent and accessible legal ally, akin to a financial partner. In fact, they desire their lawyers to have a financial stake in the game, much like a feeder fund. This evolving dynamic necessitates a more collaborative and deeply vested partnership between private equity clients and their legal advisors, making adaptability to these changing expectations vital for law firms serving this distinct and demanding client base.

In Conclusion
As marketing and business development become integral to a law firm's success, the legal industry is poised to navigate its future with innovation and resilience. The journey from "Scapegoats to G.O.A.T.s" in legal marketing and business development within Big Law has marked a profound transformation. This shift has been underscored by the growing recognition of marketing and business development's pivotal role in the legal industry. Over the years, these functions have evolved from being seen as peripheral to celebrated as essential drivers of the success of a law firm.
The future of legal marketing and business development holds promise, with CMOs poised to play an even more pivotal role in guiding law firms through a dynamic and competitive environment. Collaboration between legal experts and marketing professionals is essential. Integrating marketing and business development roles reflects the evolving landscape of legal services. Private equity clients also present a unique set of demands, emphasizing the need for adaptability and deeper partnerships between law firms and their clients. While challenges persist, the legal marketing and business development journey has come a long way, and its value is now firmly established, making it an indispensable component of Big Law's success in the modern legal landscape.
About the Authors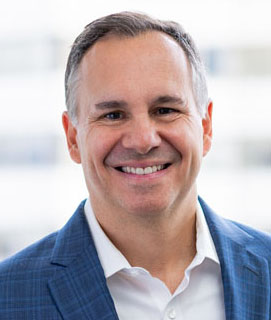 Michael DeCosta is Managing Partner of Caldwell's Professional Services Practice, and a member of the Legal Practice and New York office. With over twenty years of experience in executive search, Michael focuses on recruiting senior-level executives for law, consulting, and accounting firms.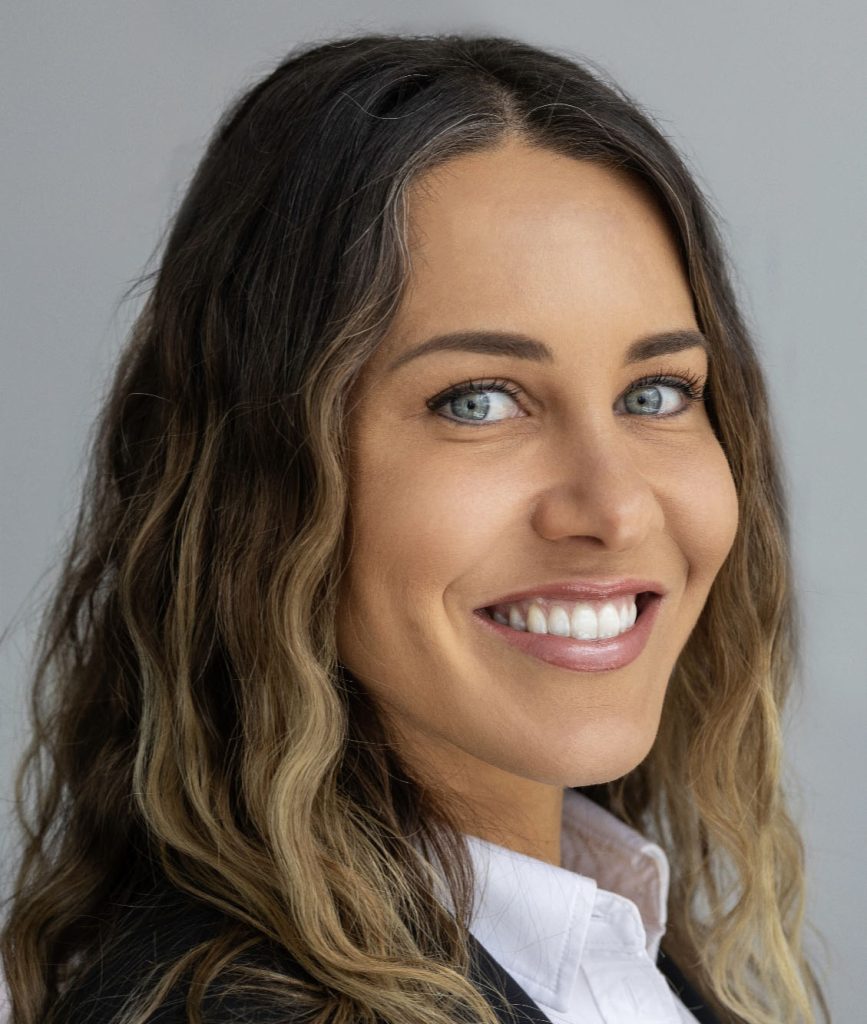 Charlotte Croker is a consultant in Caldwell's New York office and a member of the Professional Services Practice. Her principal focus is on the recruitment of C-suite and other senior-level executives for global, Am Law 100 and rapidly expanding law firms.
About Caldwell
Caldwell is a leading retained executive search firm connecting clients with transformational talent. Together with IQTalent, we are a technology-powered talent acquisition firm specializing in recruitment at all levels. Through the two distinct brands – Caldwell and IQTalent – the firm leverages the latest innovations in AI to offer an integrated spectrum of services delivered by teams with deep knowledge in their respective areas. Services include candidate research and sourcing through to full recruitment at the professional, executive and board levels, as well as a suite of talent strategy and assessment tools that can help clients hire the right people, then manage and inspire them to achieve maximum business results.