An authentic and meaningful diversity, equity and inclusion (DEI) approach is about so much more than ticking boxes to build a diverse slate of candidates. It's a virtuous circle of learning, sharing, implementing and growing.
At Caldwell, we take DEI seriously, and have implemented an approach to cultivate more diverse and inclusive workplaces for ourselves, our clients and our industry at large.
Our approach involves three distinct categories –
LEARN MORE – we need to strengthen our awareness.
SHARE MORE – we need to impart our understanding.
DO MORE – we need to cultivate more diverse and inclusive workplaces for ourselves and our clients.
LEARN MORE
We understand and embrace the positive impact DEI has on performance and innovation and we are dedicated to cultivating an open workplace where employees can share perspectives and present challenges and opportunities.
We have engaged Seramount to serve in an agile Chief Diversity Officer capacity for the firm, guiding us in establishing and implementing a DEI roadmap.
We launched a DEI Council comprising of a rotating mix of search team members, as well as corporate management team members to facilitate execution of action items.
We have undertaken initial unconscious bias awareness training and will implement ongoing in-depth training in the coming year.
We are working on capturing metrics more precisely within our firm so that we can benchmark our current standing and future progress.
SHARE MORE
One of the most powerful tools we can use in working to cultivate more diverse and inclusive workplaces is to share what we've learned through best practices and candid dialogue. We are committed to sharing our progress and best practices that support companies to better diversify their workforces.
We joined the growing coalition to advance diversity and inclusion in the workplace by signing the CEO Action for Diversity & Inclusion™ pledge. This is an important step toward meaningful change; contributing to and learning from actions other companies are taking is another. We have also partnered with the Black North Initiative, an organization that is committed to the removal of anti-Black systemic barriers negatively affecting the lives of Black Canadians.
To meet the growing need for experience and advice in the area of DEI, we offer agile DEI Advisory Councils, a solution that partners exceptional advisors from our broad network of executives with client companies looking for strategic support. These councils can help:
Guide client teams on DEI strategy roadmaps at corporate, fund and portfolio levels
Coach/mentor CHRO or applicable chief diversity officer on implementation
Provide insights on culture design to accommodate inclusion
Advise on talent acquisition best practices
Develop return to workplace and workplace advancement programs
Tie client DEI programs to business results.
DO MORE
The Caldwell Inclusive Leadership Approach is designed to address inclusion in our overall search process and candidate slates and respond to client desires to enhance diversity in their organizations.
Our goal is to always deliver a robust, diverse slate of candidates, and our average diversity placement rate is approximately 50%. If we are unable to deliver a diverse candidate slate we will give concrete explanations as to why.
We can include DEI competency questions in the interview process to assess candidates' skills related to developing diverse talent, fostering an inclusive workplace environment and expanding business opportunities in diverse communities. This assessment can organically lead to a candidate slate including, but not exclusively limited to, candidates of the client's diversity focus areas.
For clients with an even more focused desire to cultivate higher levels of diversity in their executive ranks, we can offer Diversify, powered by IQTalent, to augment our standalone search efforts. This added service leverages IQTalent's IQRecruit, a platform that uses the most advanced search technology and full-time experienced researchers to access over 300 million professionals and surface hard-to-find candidates from underrepresented groups. The results from IQRecruit are then added into our overall talent pool for further review against the competency requirements of your unique engagement.
We have a real sense of accountability for our goals and results. We have launched a diversity metrics dashboard that tracks our firm-wide diversity results and enables us to update clients on our success in achieving their diversity goals on each individual search.
Diversity Organizations We Support
Our employees and search delivery teams participate in numerous D&I initiatives and organizations, voluntarily and where their individual passions are. As a firm we have focused on a specific group of impactful organizations where we have developed deep relationships.
Caldwell contributes time, knowledge and financial resources to these entities – bringing the unique skillsets of our executive search consultants to each organization's benefit. In return, Caldwell derives meaningful benefit back to our own firm and our continued development of an inclusive environment.

CEO Action for Diversity & Inclusion is the largest CEO-driven business commitment to advance diversity and inclusion within the workplace. More than 1,400 CEOs of the world's leading companies and business organizations are leveraging their individual and collective voices to advance diversity and inclusion in the workplace.


Canadian Association of Black Lawyers – The Canadian Association of Black Lawyers (CABL), formed in March 1996, is a national network of law professionals and individuals committed to reinvesting in the community. CABL's continuing goal is to bring together law professionals and other interested members of the community from across Canada to cultivate and maintain The Association of Black professionals in Canada.


The BlackNorth Initiative is a coalition committed to the removal of anti-Black systemic barriers negatively affecting the lives of Black Canadians. The initiative was launched by The Canadian Council of Business Leaders Against Anti-Black Systemic Racism and the Canadian Association of Urban Financial Professionals that advocates for companies to ensure business succession planning strategies include a Black talent strategy to help build a pipeline of employees for future leadership positions. In addition, the plan's goal is to have at least 3.5% of executive and board roles based in Canada held by Black leaders by 2025.


The National GC Network is a Canadian non-profit coalition of General Counsel and in-house lawyers who self-identify as Indigenous, Black, or People of Colour, and allies. The National GC Network's primary mission is to help General Counsel and in-house lawyers advance ED&I values in organizations and the legal community.  National GC Network aims to promote leadership opportunities for Canadian Indigenous, Black, and People of Colour lawyers.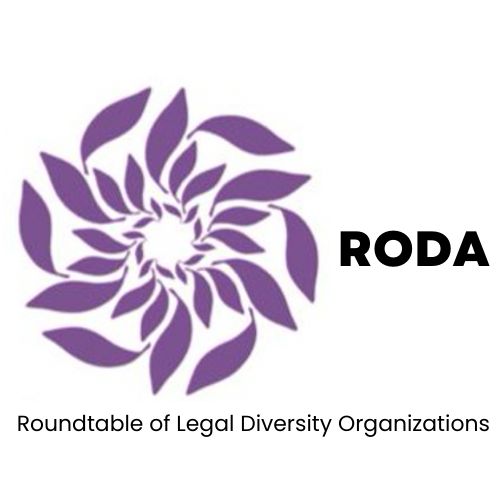 Roundtable of Legal Diversity Associations (RODA) was founded in 2011 with the goal of fostering dialogue and promoting initiatives relating to the advancement of inclusion, diversity, equity, and accessibility (IDEA) in the legal profession, the judiciary, and within the broader legal community. As part of its mandate, RODA monitors and provides input on policy developments within the profession and legal systems.


The South Asian Bar Association Toronto  is the GTA's premier legal organization dedicated to promoting the objectives of South Asian members of the legal profession. SABA serves as a networking forum, an advocacy group, and an employment resource. Among its achievements, SABA has funded a bursary at many Ontario Law Schools and hosts an annual gala to recognize the achievements of South Asian members of the legal community.


TFX Capital is a B2B technology investor backing unique founders: former military leaders. Caldwell is partnering with TFX Capital to magnify entrepreneurs from diverse military backgrounds and accelerate their success through intentional introductions and the chance to win meaningful capital. We are a member of the TFX Advisory Board, sponsor an entrepreneurial startup event, and help provide leadership and talent acquisition support to the Veteran founders within the TFX ecosystem and their Veteran leadership teams.
Internally, Caldwell is proud of and honored to have senior executive search partners who are Veterans of the Army, Navy and Marines – bringing their unique leadership and battle perspectives in evaluating leaders for our clients' talent needs.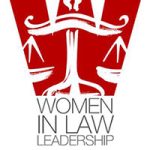 Women in Law Leadership is a Canada Not-for-Profit Corporation dedicated to celebrating and advancing women in the law through recognition and education. Its roots date back to 2009 with the creation of the Women in Law Leadership Awards, co-founded by The Counsel Network (now part of Caldwell) and the Association of Women Lawyers. Since then, the organization has expanded the WILL Awards across the country and has created an education certification program for women lawyers.