The Caldwell Q4 Hiring Moves & Trends represents senior investment banking hires in the U.S. and notable internal management changes. The survey is compiled from public information and from information provided to us by candidates, clients and other sources.
Investment Banking hiring was on par with historic Q4 levels. Typically the fourth quarter experiences approximately half the volume of the third quarter, the year's busiest, and Q4 2019 was no exception. Demand for bankers was spread across most sectors. However, by mid-December it ground to a halt as banks began bonus evaluations and the holiday season started sooner than usual. Overall investment banking bonus pools are estimated down 5-15% driven by equities and underwriting. Advisory bonus pools are up slightly. As a result, there is an expectation of wide compensation variations this cycle. Bankers ended the year with a good backlog to their business thanks to low interest rates, successful trade resolutions, and the continued high demand from private equity investors to put over $2 trillion to work. As a result, hiring is expected to continue apace for the next quarter.
Click here to download the full report.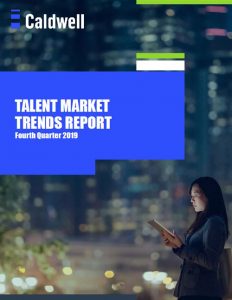 About the Author
Constance Kassouf is a partner in the New York office and a member of the Financial Services Practice. With more than 25 years of experience in financial services both as an investment banker and as a search consultant, Constance has developed a high level of credibility in the market.