How the EU MDR Is Reshaping the MedTech Industry
On 26 May 2017, the EU's Medical Device Regulation (MDR) came into force, replacing the Medical Device Directive (MDD) of 1993 with effect from 26 May 2021. The medtech industry has been in turmoil ever since.
How do boards and investors feel about recent events and about the future? What consequences will there be for Europe in the medium to long term? Will regulatory affairs play a more significant role in companies from now on? Who, if anyone, has benefited from the introduction of the MDR?
In partnership with Houlihan Lokey, we have sought to answer these questions through extensive research and numerous interviews with leaders within the medtech industry in Europe and the US. This paper weaves together their wide-ranging views and insights to chart the ongoing journey of the MDR and gauge its impact on the industry in the past, present, and future.
About the Authors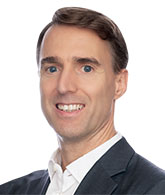 Paul Tomasic
Managing Director, Head of European Healthcare
+44 (0) 20 7747 6673
ptomasic@hl.com

Paul Tomasic is Head of Houlihan Lokey's European Healthcare team. He has more than two decades of healthcare investment banking experience and has managed a wide variety of projects, from mergers and acquisitions to equity and debt capital raises for the broader healthcare sector, including work with medical technology, life sciences, and healthcare services companies. He is based in London, with previous experience in New York and Tokyo.

Prior to joining Houlihan Lokey, Mr. Tomasic was Head of RBC's European Healthcare business. Before that, he led Citi's European Healthcare business as a Managing Director. Earlier, Mr. Tomasic worked in UBS' Healthcare team and in L.E.K.'s life sciences consulting team. He began his career at Arthur Andersen, where he worked in tax structuring.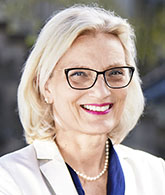 Ulrika Hagle is a partner at Caldwell Partners, specialising in advising senior leaders and nonexecutive boards in medtech and diagnostics companies on talent issues and recruitment. With more than 20 years of experience, Ms. Hagle has extensive expertise in this area, particularly related to international talent management, and she is recognised as one of the most well-known experts in her field.

A Swedish national, Ms. Hagle has lived and worked in the UK, the US, Singapore, Switzerland, the Netherlands, Italy, Belgium, Denmark, and Sweden. She also serves on the board of the Swedish Swiss Chamber of Commerce in Zurich.
About Houlihan Lokey
Houlihan Lokey (NYSE:HLI) is a global investment bank with expertise in mergers and acquisitions, capital markets, financial restructuring, and financial and valuation advisory. The firm serves corporations, institutions, and governments worldwide with offices in the Americas, Europe, the Middle East, and the Asia-Pacific region. Independent advice and intellectual rigor are hallmarks of the firm's commitment to client success across its advisory services. Houlihan Lokey is the No. 1 investment bank for global M&A transactions under $1 billion, the No. 1 M&A advisor for the past eight consecutive years in the U.S., the
No. 1 global restructuring advisor for the past nine consecutive years, and the No. 1 global M&A fairness opinion advisor over the past 25 years, all based on number of transactions and according to data provided by Refinitiv.
About Caldwell
Caldwell is a leading retained executive search firm connecting clients with transformational talent. Together with IQTalent, we are a technology-powered talent acquisition firm specializing in recruitment at all levels. Through two distinct brands – Caldwell and IQTalent – the firm leverages the latest innovations in AI to offer an integrated spectrum of services delivered by teams with deep knowledge in their respective areas. Services include candidate research and sourcing through to full recruitment at the professional, executive and board levels, as well as a suite of talent strategy and assessment tools that can
help clients hire the right people, then manage and inspire them to achieve maximum business results. Caldwell's common shares are listed on The Toronto Stock Exchange (TSX:CWL) and trade on the OTCQX Market (OTCQX:CWLPF). Please visit our website at www.caldwell.com for further information.