There are a whole host of factors involved in the executive search and recruitment process. Some are relevant across the board, such as solid references, a good reputation and leadership skills, while others are more specific – for instance, expertise in a particular field. This equation is further complicated by the fact that every company comes with its own unique set of needs, and an executive with a high likelihood of thriving at one enterprise has the potential to crash and burn at another. That being said, in spite of the vast number of variables at play, it is still possible to make some generalized assertions to help streamline and optimize the executive recruiting process.
Companies should keep four things in mind when seeking out gold-star CIO candidates."
The CEOs of companies in the market for a CIO should keep four things at the forefront of their minds when seeking out gold-star candidates.
1. Communication
An executive's ability to communicate – or lack thereof – can bolster customer satisfaction and workforce engagement or lead to high customer churn and employee turnover, arguably making this the most important skill a leader can possess. As head of the IT department – and, indeed, of all operations across the company that involve IT in some way – the CIO must be able to communicate effectively with direct reports, employees from non-tech departments, vendors, members of the board and colleagues in the C-suite, tailoring his or her language in accordance with the knowledge of the audience.
Yuri Sagalov, who works to facilitate collaboration between CEOs and CIOs with the goal of setting up private cloud infrastructures, pointed out to CIO.com that the CEO also plays a role in the CIO's ability to communicate.
"Without proper integration of a CIO into your business' lines of communication, even the best CIO is bound to fail," he told CIO.com senior writer Sarah White.
2. Mentorship and team-building
The best leaders know that success is achieved as part of a team effort, so doing what it takes to establish a strong, capable group of professionals is an important component of the CIO role.
"Bringing a mentoring and team building skill to the role is critical," asserted Jim Bethmann, managing partner, TMT/IT Services and CIO practices.
It could be argued that setting up a culture of mentorship is more important in this day and age than ever before, as an overwhelming majority of millennials have leadership aspirations – a whopping 91 percent, according to The Millennial Leadership Study conducted by Virtuali in partnership with WorkplaceTrends.com. The results of the study, released in June, also revealed that many Gen Yers (55 percent of the more than 400 individuals who took part in the survey) are dissatisfied with their employers' development programs. Clearly, corporate executives need to focus more on mentorship and team-building if they want to truly engage millennial workers, and CIOs are no exception in this regard.
3. Strategic, proactive thinking
In a March piece for Forbes, David Cappuccio, managing vice president and chief of research for Gartner's infrastructure team, highlighted the trends of IT service continuity and disaster recovery management, the rise of bimodal (conventional and nonlinear) IT and the need for staff members' skills to keep pace with rapidly changing tech tools. Cappuccio recommended that CIOs focus their initiatives on this trio of elements, as it is more important than ever for a CIO to be proactive, strategic and mindful of his or her company's overall trajectory and goals. The best modern-day CIOs have comprehensive yet flexible plans in place not only for today, but also for tomorrow, the frameworks of which extend far beyond the IT department.
"A CIO is someone who does more than just keep the Wi-Fi on – he is responsible for strategically growing a company's information capabilities," asserted Sagalov, as quoted by CIO.com.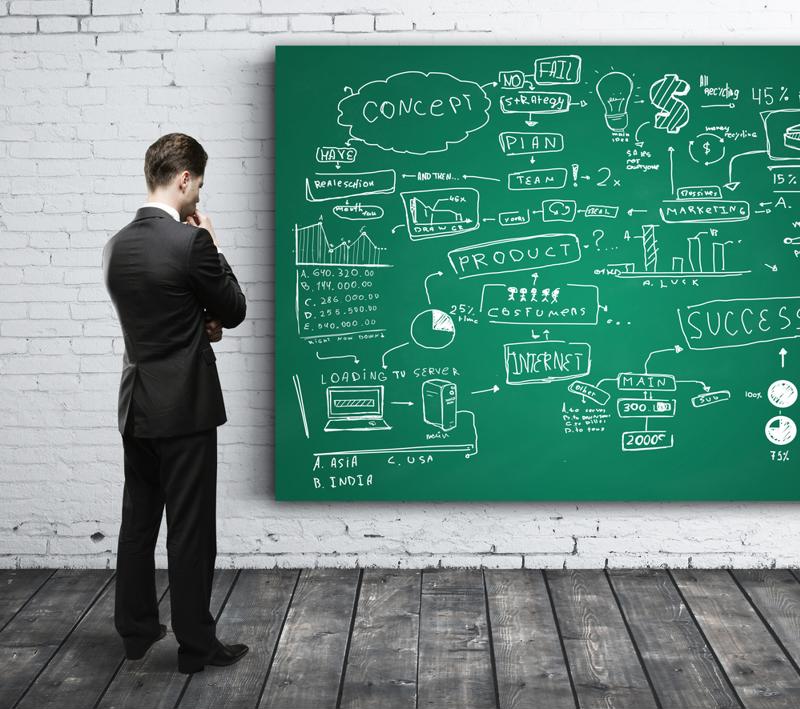 4. A vision for the future
Of course, it isn't enough for a CIO to merely react to and match the pace of industry and market changes. In order to optimize themselves for success, corporate leaders should strive to stay ahead of the curve as opposed to simply keeping up with competitors. To put it simply, innovation is key.
In an article for Deloitte University Press, Khalid Kark and Peter Vanderslice, leaders of the CIO and technology transformation programs within Deloitte's United States-based technology consulting practice, respectively, asserted that modern CIOs must be "not only the connective tissue but the driving force for intersecting, IT-heavy initiatives." If CIOs fall short in this respect, they will likely be quickly relegated to what the twosome referred to as "a care and feeding role," a development that will adversely affect not only their own careers but the company as a whole.
The bottom line
Finding a CIO who is a stellar communicator, a strategic thinker, a corporate visionary and a driving force behind mentorship and team-building may prove to be a great deal easier said than done, but executive recruiting firms can offer assistance. Executive search consultants bring a number of immediate, incidental and residual benefits to the table, including a thorough knowledge and familiarity of their clients' sectors. This gives them the ability to tap into a well-researched and heavily networked pool of prospects to help ensure every company is paired with the best CIO for the job.
About Caldwell Partners
Caldwell Partners is a leading international provider of executive search and has been for more than 40 years. As one of the world's most trusted advisors in executive search, the firm has a sterling reputation built on successful searches for boards, chief and senior executives, and selected functional experts. With offices and partners across North America, Latin America and in London, the firm takes pride in delivering an unmatched level of service and expertise to its clients.