While some CEOs strive to get their companies on the Fortune 500 list (or to improve their rankings if they're already on it), others have their sights set on more modest accolades and achievements. Regardless of whether they run small enterprises or corporate juggernauts, all business leaders have one thing in common: They want their companies to be successful. Certain characteristics can be invaluable in terms of achieving and maintaining corporate success, while other attributes are more likely to hinder individuals' executive careers – not to mention the viability of the companies they lead.
What are the most essential traits leaders need to be successful?"
Of course, there is more than one way to effectively manage a company. What are the most essential traits leaders need to be successful, regardless of what their specific vision of success looks like?
Curiosity and openness
Jeff Immelt, CEO of General Electric, offered his take on the question of what quality is vital to leadership success during an appearance on Fortune's video interview show, "The Chat."
"If you want to be successful, you've got to have an antenna up all the time, and you've got to be open to new ideas … [and] grabbing every new thought you can come up with," said Immelt, whose company was ranked eighth on this year's Fortune 500 list.
Immelt's answer echoed that of his predecessor, Jack Welch, who cited curiosity as a key component of successful leadership, Fortune noted.
Long-term thinking
In a guest post for Profiles International, Chip Conley, former CEO of boutique hotel company Joie de Vivre and author of "Emotional Equations," exemplified an aspect of Warren Buffett's management style that he believes is particularly conducive to success. Buffett's multinational conglomerate, Berkshire Hathaway, owns dozens of companies in its own right, overseeing the management of these enterprises and steering them toward prosperity. According to Conley, Buffett asks the CEOs under his command to run their companies as if they would still be at the helm a century later.
In addition to encouraging long-term thinking and dissuading spur-of-the-moment decision-making, taking this approach is also a practical exercise. Although the same CEO won't stay in his or her post for that amount of time, someone will fill the position 100 years down the road – provided that the company was run well enough to still be in existence.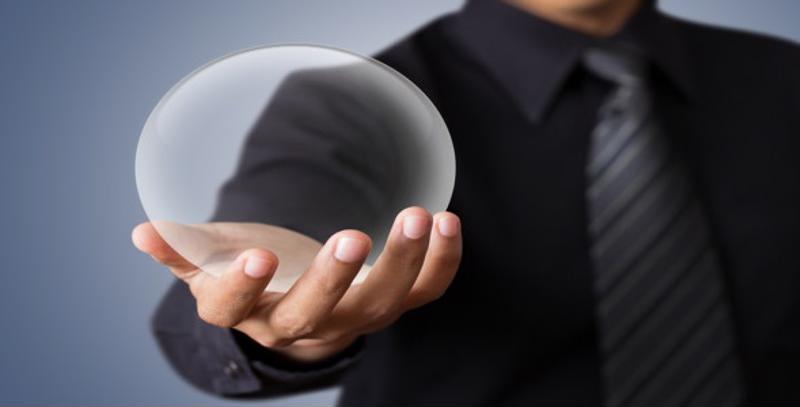 Emotional intelligence
Conley also highlighted the example of JPMorganChase's Jamie Dimon, who recently hit the headlines when he became one of the few bank managers to join the billionaire's club. As former Goldman Sachs Group partner and New York University Stern School of Business professor Roy Smith told Bloomberg, "The odds are much, much lower for a bank CEO becoming a billionaire than a guy going to a hedge fund or private equity."
So, how did Dimon beat the odds? Conley identified the emphasis that Dimon places on emotional intelligence as a core contributor to his success.
"Where people often fall short is on the EQ," Dimon asserted during a speech delivered at Harvard Business School. "It's something you develop over time. A lot of management skills are EQ, because management is all about how people function."
Executives are notorious for their lack of emotional intelligence."
As we noted in a two-part article series from February of this year, executives are notorious for their lack of emotional intelligence, but those with high EQs are often the most effective in their positions. Professionals with low EQs can take steps to improve them by acknowledging other people's feelings, expressing appreciation, paying more attention to their own personal emotions and maintaining a positive attitude.
Active coping skills
After years of evaluating candidates to determine whether they will sink or swim in executive positions at Fortune 500 companies, Leslie Pratch, clinical psychologist and author of "Looks Good on Paper," honed in on what she believes is the most important qualifier of leadership success: active coping. In a nutshell, as she explained in an interview with the Columbia University Press, "active copers" have the ability to roll with the punches and embrace evolution rather than shying away from the unknown and clinging to the status quo.
"Active coping is being ready and able to adapt creatively and effectively to challenges and change," Pratch told the media outlet. "Active copers continually strive to achieve personal aims and overcome difficulties, rather than passively retreat from or be overwhelmed by frustration. They move toward the problems and opportunities with open arms and open minds. … If during a crisis, you see someone who remains open to the people around her, listens to bad as well as good news, doesn't take unfair advantage of others and remains actively aware of her own motivations, strengths and shortcomings, you are looking at an active coper."
The bottom line
Executive recruiting firms like Caldwell Partners know every company is unique, but that doesn't mean certain leadership traits can't be beneficial to enterprises across the board. Curiosity and openness, long-term thinking, emotional intelligence and active coping skills might well be four of these.
About Caldwell Partners
Caldwell Partners is a leading international provider of executive search and has been for more than 45 years. As one of the world's most trusted advisors in executive search, the firm has a sterling reputation built on successful searches for boards, chief and senior executives, and selected functional experts. With offices and partners across North America, Europe, Latin America and Asia Pacific, the firm takes pride in delivering an unmatched level of service and expertise to its clients.